Cloth Diapering Made Simple!
is as easy as One, Two, Three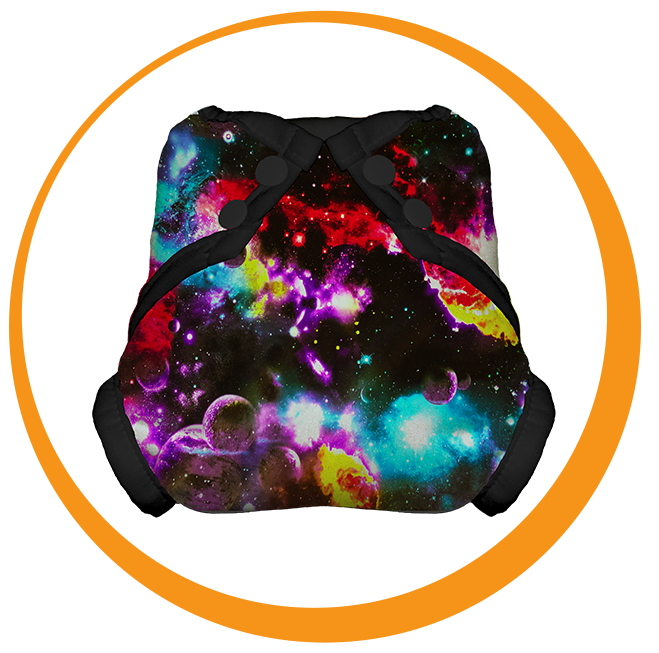 1
Covers
Our cute and comfy PUL covers are the perfect mix of style, fit, and function. Made in the United States, Tidy Tots® patented features, workmanship, and high grade materials provide an unmatched and leak free experience. The design allows parents the luxury of using Tidy Tots covers multiple times before washing.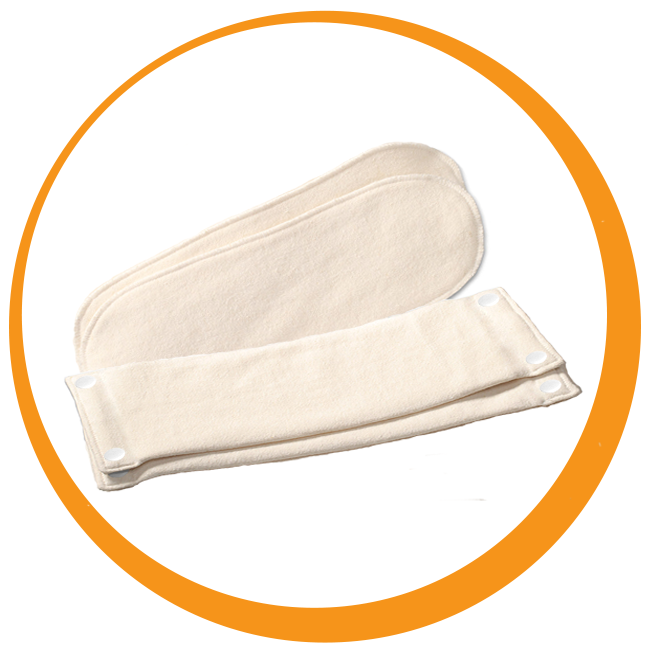 2
No Fold Diaper
and Boosters
Our No Fold Diaper and boosters are made of a 100% organic blended hemp to offer super absorbency, plus snuggly softness to boot. Hemp is anti -microbial which naturally prevents bacteria growth, so diaper rash is a thing of the past. Our patented No Fold Diaper snaps right into our covers for a secure, comfy, no-leak fit. The boosters offer extra protection for heavy wetters and they simply slip into the No Fold Diaper.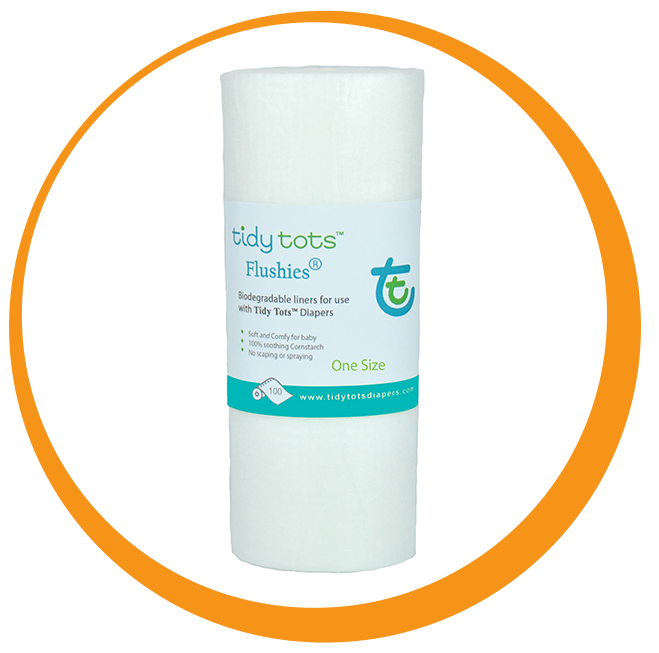 3
Flushies
Flushies snap onto the No Fold Diaper, making the liner totally secure, even with an active baby. At changing time, simply gather up and flush. No ick, no scraping, no spraying, no kidding. The No Fold Diaper remains free of solids so no more smelly diaper pails. And Flushies are made of gentle, soothing cornstarch. The liners work together with the hemp to ensure no more diaper rash.
Newborn

Our newborn size fits babies from 6-16 lbs.

Our newborn diaper is designed to fit small babies but will continue to work until your baby is about 16 lbs. If you start with Tidy Tots® when your newborn is closer to the upper limit, you should move up a size, to O/S

One Size

Our One Size Snap Cover will fit most babies from 10-36 lbs
Our One Size Hook & Loop Cover will fit most babies from 10-40 lbs

Our One Size cover is designed to fit most babies. Because of the tabs our Hook & Loop covers can fit larger babies.

Note: Our Medium and One Size diapers are actually the same size. See our FAQ page for more details
Top