The Hassle Free Diaper Has Gotten Even Better!
You Talked, We Listened
We are excited to announce, not only do our our leak free covers now come in snaps,
but we've more than doubled the absorbency of original Tidy Tots Diapers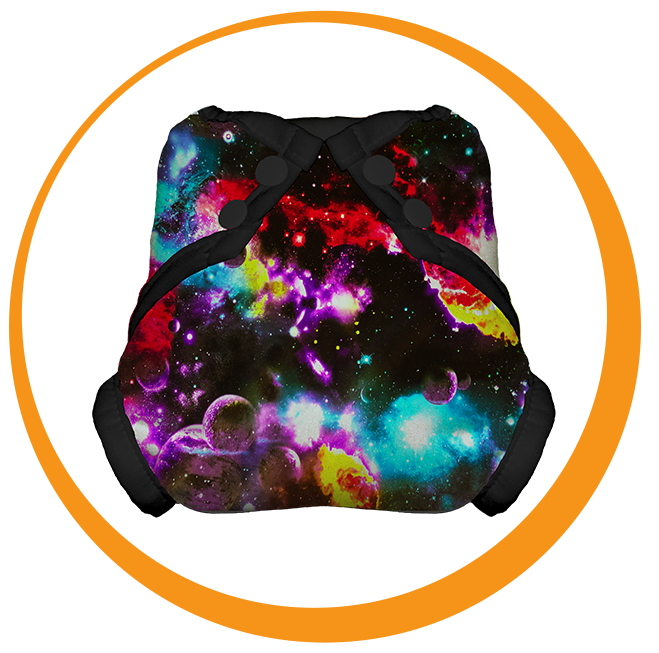 Snap Closure Covers
We are pround to introduce our new snap covers with TruFit™. Our offset snaps fit babies like hook and loop, to provide the perfect comfy leak free fit. Our cute and comfy PUL covers are the perfect mix of style, fit, and function. Made in the United States, Tidy Tots® patented features, workmanship, and high grade materials provide an unmatched and leak free experience. The design allows parents the luxury of using Tidy Tots covers multiple times before washing.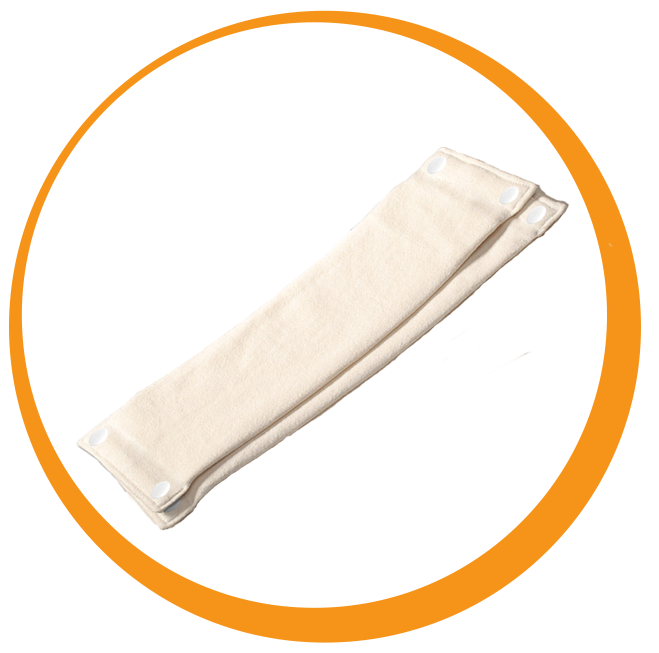 Double Absorbancy Diapers
Our New No Fold Diaper have 4 layers of 100% organic blended hemp to offer super absorbency, plus snuggly softness to boot. Hemp is anti -microbial which naturally prevents bacteria growth, so diaper rash is a thing of the past. Our patented No Fold Diaper snaps right into our covers for a secure, comfy, leak free fit.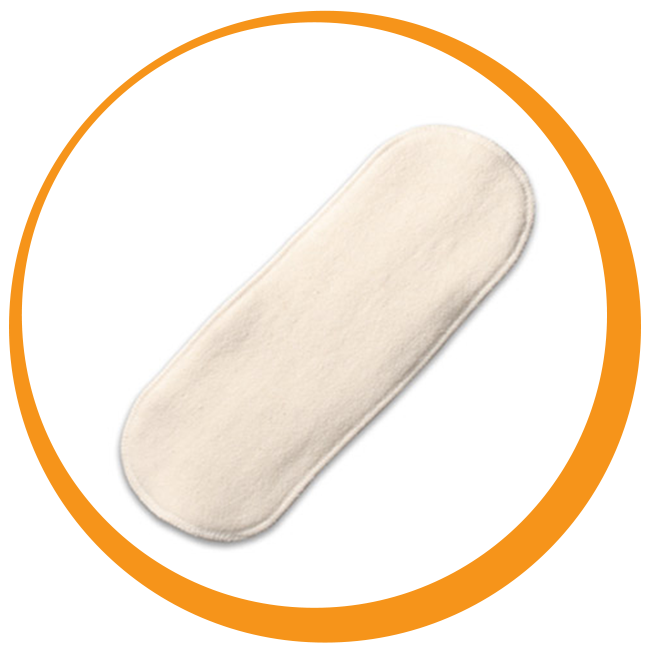 More Booster Layers
We've added an extra layer of our hemp blend to our boosters, for 4 layers of extra protection. Perfect for heavy wetters, and overnight; Boosters slip into the back of our No Fold Diapers, and come out in the wash. Dry, Happy Baby. Peaceful Nights.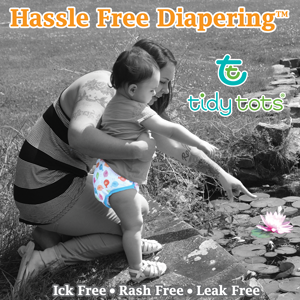 Appeal to Baby's personality with trim and adorable diaper covers, and rely on its patented design and materials to provide a leak-free experience that keeps babies giggling away the days. Heavy wetter's are no match for our soft hemp blend No Fold™ Diapers and Boosters. The rock star of the diapering world, Flushies®, silky diaper liners snap into Tidy Tots® diaper covers, allowing them to quickly be removed, and just flush away the mess!
Yes, changing time can be that easy!

Ick Free · Leak Free · Rash Free
Tidy Tots makes cloth diapering easy
Fully Secured Liner
click for more
Smart Rise
click for more
Leak Free Flap
click for more
Deep Gussets
click for more
Leak Free Trim
click for more
Tidy Tots spent months developing our patented binding. Using special materials and manufacturing processes we've created a trim that seals in wetness. Keeping babies cloths dry.
Deep gussets actually stand up on their own, creating an impenetrable wall of protection. Tidy Tots gussets also stretch as baby grows with the ideal give to keep a snug, yet gentle, fit that won't leave red marks.
Our one piece flap makes a pocket to hold in wetness
Tidy Tots is the only One Size diaper that adjusts its size and fit automatically. No snaps on the rise, no button hole elastic to adjust, just the perfect fit, every time. A true treasure to families with multiple babies!
Flushies are the only diaper liners guaranteed to stay put no matter what. They wrap around the entire No Fold diaper always keeping it clean. At changing time, families simply gather up the liner and flush away the mess!